Our recent club trip to the Peake Sandhills was a success, as there were approximately 25 vehicles camped out and ready to tackle the challenges of the sand dunes. For the most part, the weather was fantastic, however the wind sprung up on Sunday and the campsite became a dust bowl.
The trees became a bit of an issue as they seem to jumps sideways at vehicles as they passed.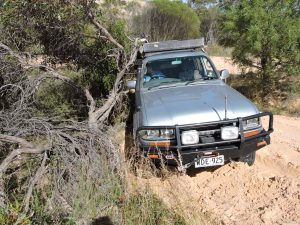 Most took the conditions in their stride.